TR90
A body reshaping programme that makes you Live Longer & Look Younger!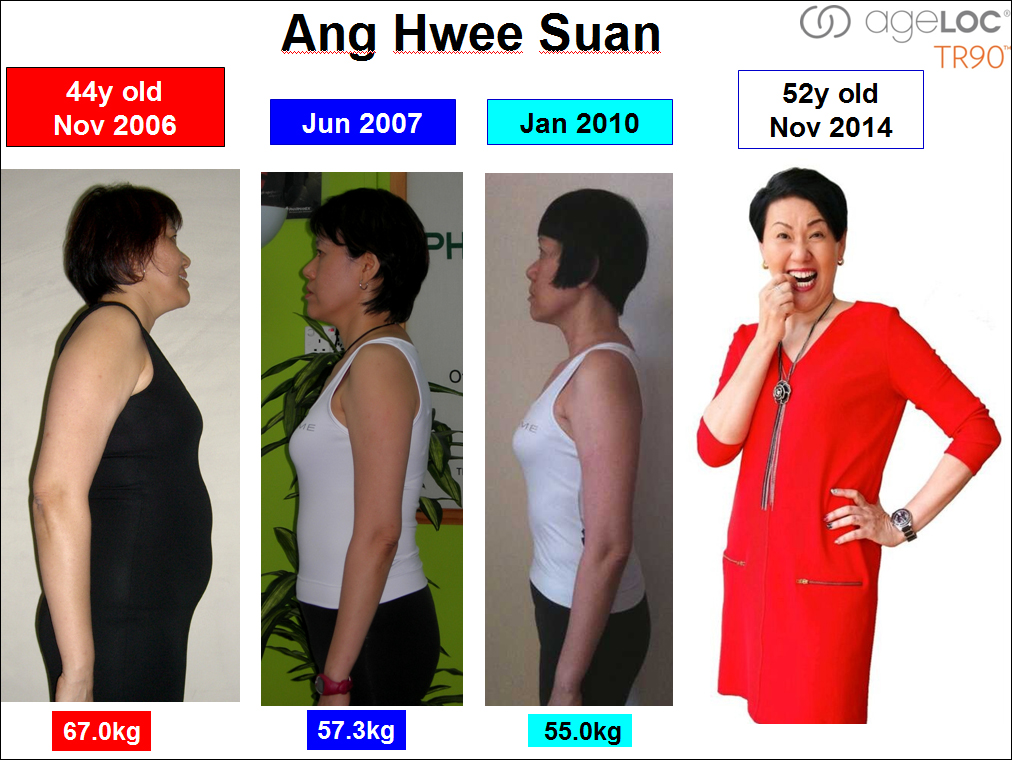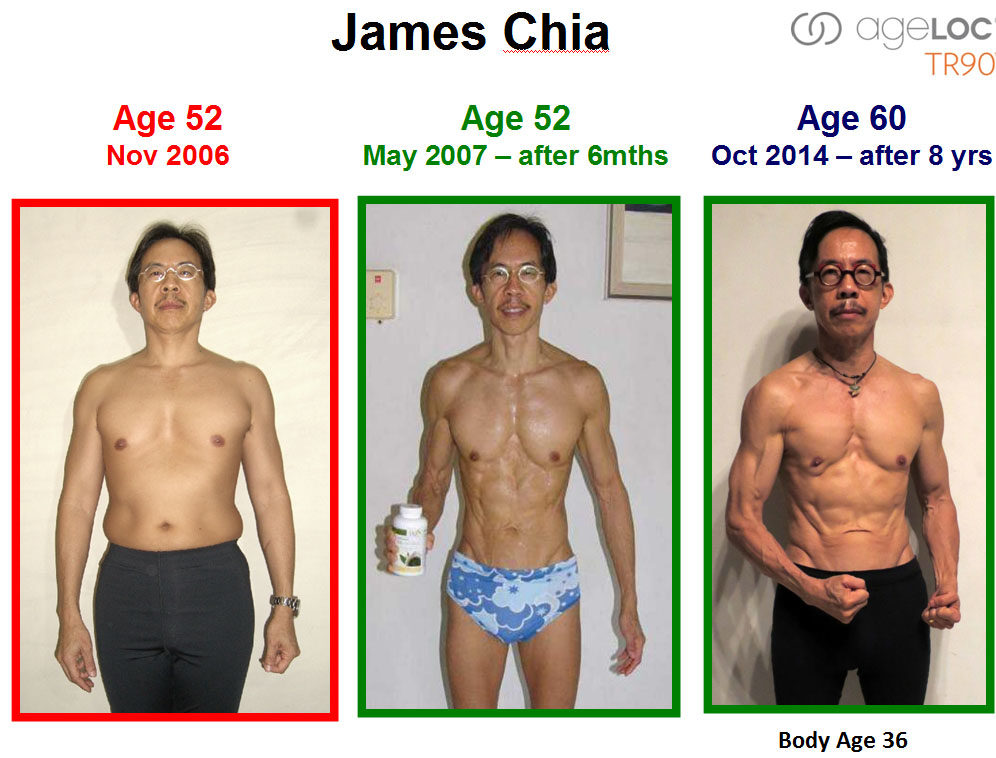 Using the successful principles of TRA, with the latest gene-expression science featured in Discovery Channel, ageLOC TR90, is a breakthrough weight management and body shaping programme.
You can expect a healthier, leaner, younger looking you in 90 days as you lose body fat and build muscle, all the while eating balanced, regular meals.
The usual weight loss programmes use a two-legged approach:
Eating plan
Exercise
Thus, 40% of the weight loss is muscle which results in a rebound, because you regain fat once you resume a normal diet.

TR90 adds a 3rd leg that stabilizes the effort like a 3-legged stool: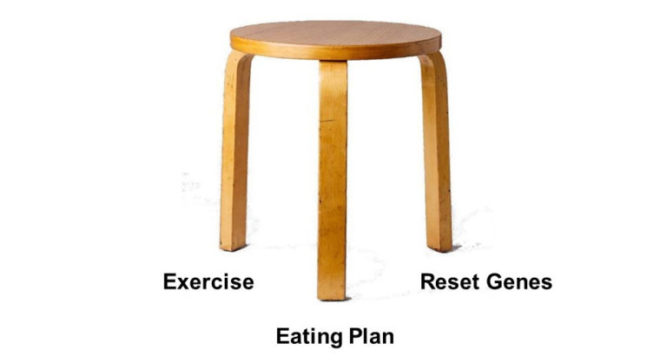 Reset genes using advanced products
ageLOC supplements help activate your genes that regulate fat metabolism, lean muscle and appetite control.  This helps you lose fat, build muscle without cravings, resulting in a slimmer and more youthful appearance.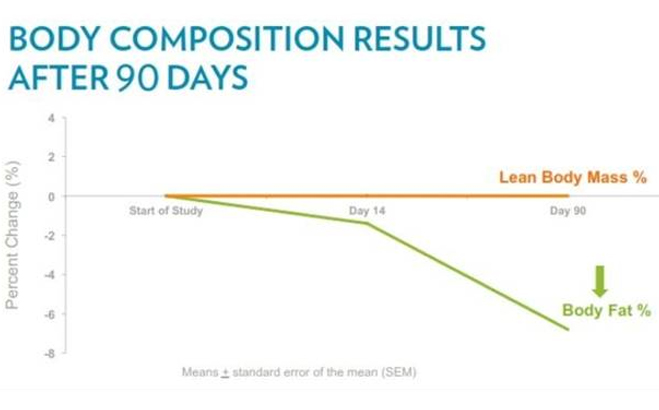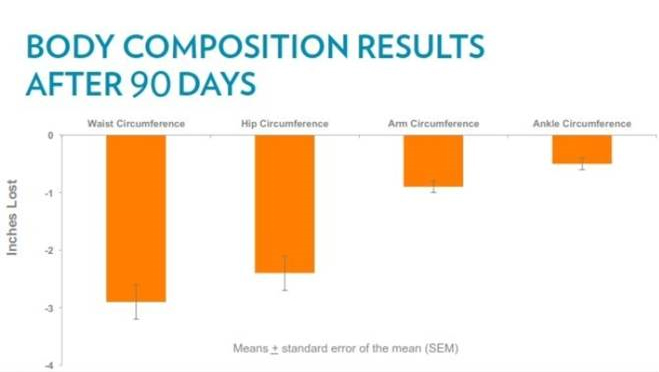 The result is sustained after you stop taking the supplements.
Powerful, Simple Eating Plan
The ageLOC TR90 eating plan which is safe, healthy and sustainable is based on the latest in weight management science and focuses on improving metabolism and maintaining lean muscle mass.
We use a simple hand size guide to determine your daily portions to build a better meal every day without having to count calories.
When you register with us, you will be assigned a coach who will help you track your transformation journey through weekly body measurements and review of your Food Diary.
Exercise
The ageLOC TR90 Weight Management System incorporates and recognizes the importance of exercise. So be active and have fun! Find activities that interest you and are at the right intensity for your physical state. After some time, you can increase the intensity.
Testimonials
Many people have successfully transformed their lives. For local testimonials go to
Summary of what is Special about TR90
SAFE – complied to HSA
SIMPLE – balanced eating plan
SUSTAINABLE – builds muscle
SCIENTIFIC – ageLOC gene expression science
SEXY – look slimmer & youthful
SYSTEMATIC – coaching classes